Use branded video content to indirectly sell while supporting your brand.
Use branded video content to indirectly sell while supporting your brand.
LET'S CREATE YOUR BRANDED VIDEO.
When you do nothing but sell, sell, sell hard…your audience starts yawning. Use branded video content to convey industry news, insights, opinions and forecasts. Sell without selling in a branded video that supports your organization softly…and establishes your company as an industry authority.
WHERE CAN YOU USE YOUR BRANDED VIDEO?
Use your branded video on your home page, product or service pages, email or social media – anywhere you have the opportunity to immerse your audience with a clear understanding of your company's brand personality.
Interested? Let's talk about the best branded video solution for your company right away.
What are some traits of a great branded video?
Focus on

industry authority

Conversational voice
Clear and concise
Present solution
Strong call to action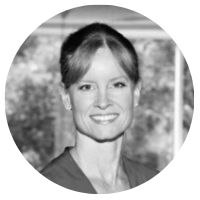 "New Pace exceeded expectations in the work they did in terms of creating the right look and feel for these videos. Our review process was admittedly extensive and rigorous, yet New Pace was extremely flexible and accommodating throughout. I would not – and have not – hesitated to recommend New Pace. In fact, their work was so well- received internally that they were recently engaged to complete a video project for another department."
-Kristi Reed | Web Content Manager, Editor | PCOM
You need experienced and dependable creative professionals. We are a creative video production agency that has the multi-disciplinary capabilities and experience to be a comprehensive brand partner for this digital age.
Since 2007, we've helped our clients accomplish goals, illuminate target audiences and inspire people to action.
CONTACT A VIDEO STRATEGIST
STEP 1
Start A Conversation
Contact us today to chat about your video needs.
STEP 2
Strategize & Plan
We'll figure out the best video strategy for your business.
STEP 3
Develop & Produce
We get to work and start producing video content.
STEP 4
Refine & Launch
We'll collaborate along the way as we execute your video strategy.