We Make Live Event

Videos
Capture your live event on video so anyone can experience the excitement.
We Make Live Event

Videos
Capture your live event on video so anyone can experience the excitement.
LET'S CREATE YOUR LIVE EVENT VIDEO.
Optimize the value of your live event's branding power with an expertly captured video. Live event videos create true immersion, giving anyone the opportunity to relive the energy of being at the event – or experiencing it for the first time.
WHERE CAN YOU USE YOUR LIVE EVENT VIDEO?
Use your live event video on your home page, social media, in an email, in the lobby, at the event itself – anywhere you have the opportunity to help your audience feel like they were really there.
Interested? Let's talk about the best live event video solution for your company right away.
What are some traits of a great live event video?
Captivating to your audience

Pre-event promotion

Engaging videos during your event

Tugging at the heartstrings

Great storytelling

Recap videos show the experience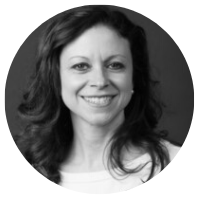 "For the past 5 years, Wharton has contracted with New Pace to film and produce Wharton events here on campus. I was extremely impressed with the level of professionalism, follow-through, hard work and determination that New Pace displayed throughout the entire planning process and through the final moments of our ceremonies."
-Jennifer Buchness | Senior Director, Marketing & Communications | The Wharton School
You need experienced and dependable creative professionals. We are a creative video production agency that has the multi-disciplinary capabilities and experience to be a comprehensive brand partner for this digital age.
Since 2007, we've helped our clients accomplish goals, illuminate target audiences and inspire people to action.
CONTACT A VIDEO STRATEGIST
STEP 1
Start A Conversation
Contact us today to chat about your video needs.
STEP 2
Strategize & Plan
We'll figure out the best video strategy for your business.
STEP 3
Develop & Produce
We get to work and start producing video content.
STEP 4
Refine & Launch
We'll collaborate along the way as we execute your video strategy.