We Make
Company Story

Videos
Clearly and succinctly define the essence of your company.
We Make
Company Story

Videos
Clearly and succinctly define the essence of your company.
LET'S CREATE YOUR COMPANY STORY VIDEO.
Ready? You have 10-15 seconds in a video intro to convince your audience that your company is a modern, legitimate business with a unique process, innovative offerings and very much worth the money you'll charge. You need to hook them right away, so they'll watch the whole video. Got it? Go.
It may seem daunting but it's very possible to do. New Pace will absorb your intent quickly and translate the essence of your company's offerings into video with the right timing, feeling, effects and energy – from the intro all the way through to the ending graphic. Your company story video will be dynamic, clear, engaging and compelling.
WHERE CAN YOU USE YOUR COMPANY STORY VIDEO?
The real question is where can't you use it? Use your company story video on your home page, product or service pages, email, trade shows, sales meetings – anywhere you have the opportunity to quickly immerse your audience with a clear understanding of how your company works, points of differentiation and clear benefits.
Interested? Let's talk about the best company story video solution for your company right away.
What are some traits of a great company story video?
Focus on business dynamics
Conversational voice
Clear and concise
Authentic and inspirational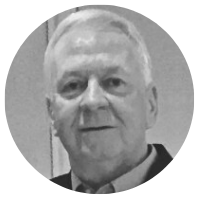 "New Pace Productions is clever, fun, and easy to work with."
– Jack Glacken | CEO | TGI
You need experienced and dependable creative professionals. We are a creative video production agency that has the multi-disciplinary capabilities and experience to be a comprehensive brand partner for this digital age.
Since 2007, we've helped our clients accomplish goals, illuminate target audiences and inspire people to action.
CONTACT A VIDEO STRATEGIST
STEP 1
Start A Conversation
Contact us today to chat about your video needs.
STEP 2
Strategize & Plan
We'll figure out the best video strategy for your business.
STEP 3
Develop & Produce
We get to work and start producing video content.
STEP 4
Refine & Launch
We'll collaborate along the way as we execute your video strategy.