Congrats on starting your own business on Amazon!
Selling on an e-commerce platform like Amazon offers you a fantastic opportunity to get your products seen by a large, interested audience that's ready to buy. In our current marketplace, you'll want to keep in mind the ever-increasing competition for online shoppers' attention and find ways to differentiate your products from your competitors.
One of the most effective ways to spotlight your products online is to add beautifully produced, high-quality video content to your Amazon listings.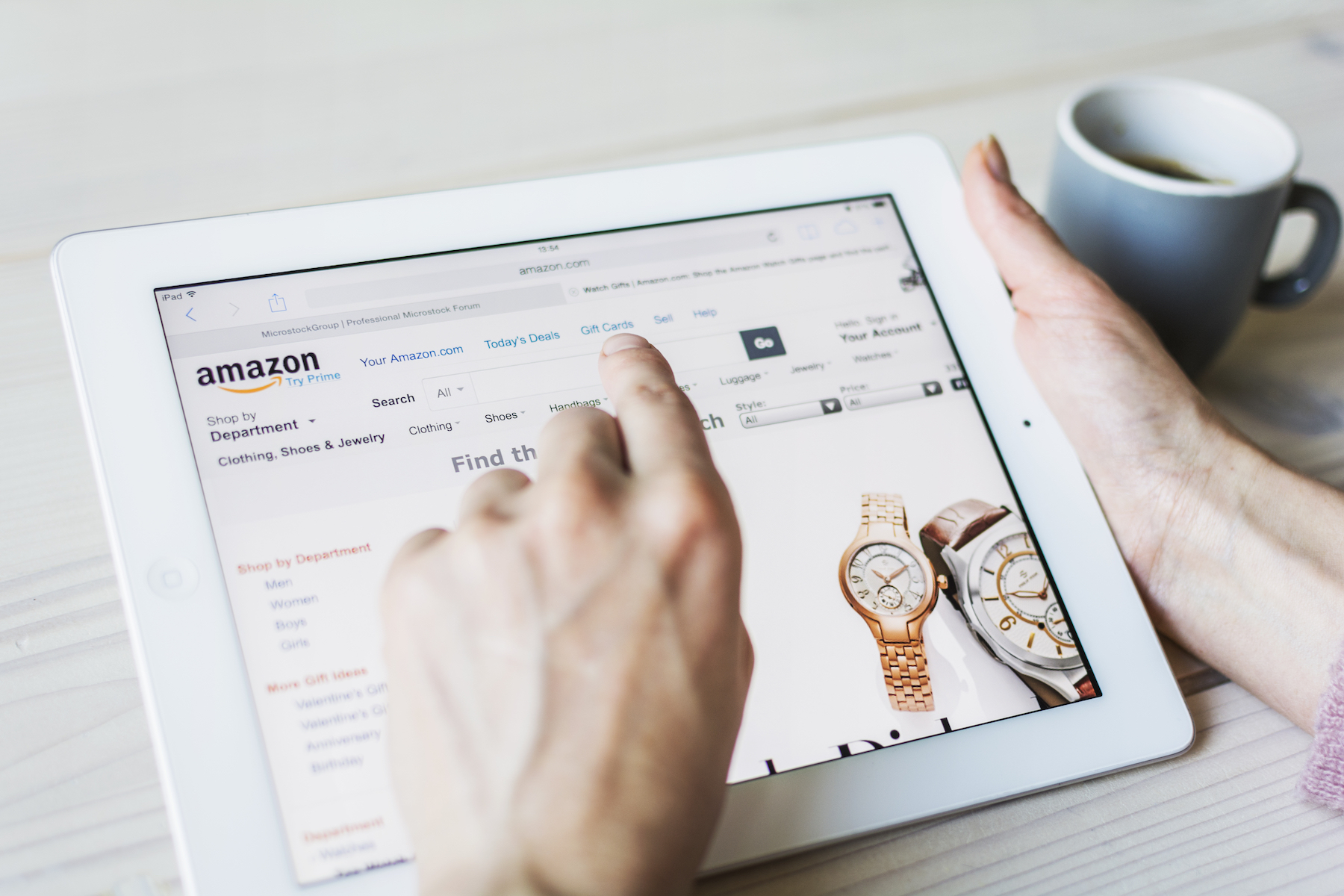 When it comes to your brand's e-commerce marketing strategy, video content is not only encouraged but necessary. These statistics tell that story:
3 Ways Product Videos Increase Conversion Rates
As an e-commerce business owner, one of the statistics you'll be tracking closely is your Amazon conversion rate. Your conversion rate is calculated by dividing the number of sales by the number of times your product has been viewed. In marketing speak, it measures how many prospects convert to customers for your business. Basically, it's what you're looking to achieve – attracting paying customers.
Adding video to your Amazon product listings can help improve your conversation rate in three ways:
Product videos help answer online shoppers' questions.
Getting the answers before you buy about how a product can solve an issue or create an opportunity makes all the difference. An Amazon explainer video enables online shoppers to see your product in action, so you not only tell them but show them how great your product really is. You can answer every question they have -product specifications, how it functions, how to use it- as well as others they haven't initially considered, such as where your product is made, the services you offer, and what your brand stands for.
Product videos help establish trust in e-commerce companies.
Consumers are sometimes reluctant to make an online purchase because they're just not sure. They haven't seen or touched the product in person and they don't know if they're going to get what's promised. A product video will show online shoppers how a product could fit into their lives before they buy. They can see the product up close and determine if it's right for them. The more convincing the product videos for online shoppers, the better the shopping experience and the more trust and credibility you'll build over time.
Product videos are more likely to be shared.
Ninety-two percent of consumers around the world say they trust word-of-mouth recommendations from friends and family above all other forms of advertising (remember, your Amazon product can be viewed from almost anywhere). That could be why videos are shared 1,200% more times on social media than text and links combined. The most shared content is video content across multiple devices and platforms.

When people are searching for answers, Google shows a video thumbnail next to a search result about 26% of the time and searchers are more likely to click that listing. listing. Compelling reasons product videos can differentiate your products and help boost your Amazon listing conversion rate over time.
Best Practices for Creating Amazon Product Videos
When creating Amazon product videos, keep these tips in mind:
Decide on a creative approach.

Let the product and its uses determine the type of video you make: animated explainers, how-to's, customer reviews, overview with beauty shots, interview the inventor, show delighted people opening the delivery box, modeling the product. Choose the approach that showcases your product in the best way possible. Quick Stat:

96%

of people have watched an explainer video to learn more about a product or service.
Be mindful of Amazon's recommendations.

For instance,

Amazon suggests

that product video should be less than one minute in length. Probably because online shoppers are known to lose interest in watching a video if not hooked within the first nine seconds. The key is to respect their time so they don't feel like they're wasting it by watching your video. Some of the best completion rates have been tracked for product videos that are between 30- and 45-seconds.
Create authentic videos.

That means avoid excessive hype in your messages. Stay true to your product video's purpose, which is to highlight the key differentiators of your product and establish trust in your company so online shoppers feel reassured they are making the right decision buying from you.
Work with a professional.

Your product videos have a pretty short time to make a strong first impression. That's why a smart course of action is to invest in professional video production. You want to represent your products and brand in the best possible way. Trusting a professional with your product video will bring a quick return on investment and improve sales over time.
New Pace Amazon Video Services
New Pace Productions is a preferred Amazon video production vendor. Our video production company delivers cutting-edge, cost-effective video solutions that engage your audiences to purchase.
Here's how our process works.
Choose a video style from

our six video packages

(Model, Unboxing, Overview, Testimonial, Animated, Corporate) that you would like us to produce for you and fill out our

video production form

.

Ship your product to our studio location: 6 E Athens Ave. Suite A, Ardmore, PA 19003, or email digital assets for animation to info@newpaceproductions.com.

We will start video production after we receive the material. We'll get your feedback and then agree on the final video to be produced.

We will return your product after the completion of the video.
READY TO PRODUCE VIDEO FOR YOUR AMAZON PRODUCT?
Since 2007, we've helped our clients accomplish their e-commerce marketing goals with Amazon video production that educates their unique audiences and inspires them to action.
Find out how our simple four-step process for producing high-level video content for your Amazon product can work for you — check out our Amazon product videos here and don't forget to take a look at our featured work!
Your Video Production Team in Philadelphia
New Pace Productions is one of the most experienced ​​video production companies in Philadelphia and we're here to bring your creative vision to life! We specialize in video production, animation, and post-production for a range of industries including higher education, healthcare, technology, finance and real estate. We also travel and serve a wide range of areas near Philadelphia including Pennsylvania, New Jersey, New York, Delaware, and beyond. Contact a video strategist today!