In 2020, the most effective business marketing campaign is not complete without video content in the mix. Marketing researchers estimate 85 percent of all businesses are using video as a marketing tool, and most have a lot of positive things to say about the return on investment:
80% of video marketers say video has directly helped increase sales.

83% of video marketers say video helps them with

lead generation

.

77% of video marketers say video has

increased traffic

to their website.

89% of video marketers say video gives them a good

ROI

.

95% of video marketers plan to increase or maintain video spend in 2020.
Still, you may be wondering whether it's worth it for manufacturers to invest more in video.
Every day in the US, 75 million people watch online videos. Why? Because video engages people emotionally, using the senses of sight and sound to tell your story, delivering your message faster and more effectively.
With video watchers reporting they retain 95% of a video message compared to only 10% of a text-only message, it's no wonder 76% of marketing professionals across the country plan to use video to increase brand awareness.
So the question for you may be … can you really afford not to use video in your marketing mix?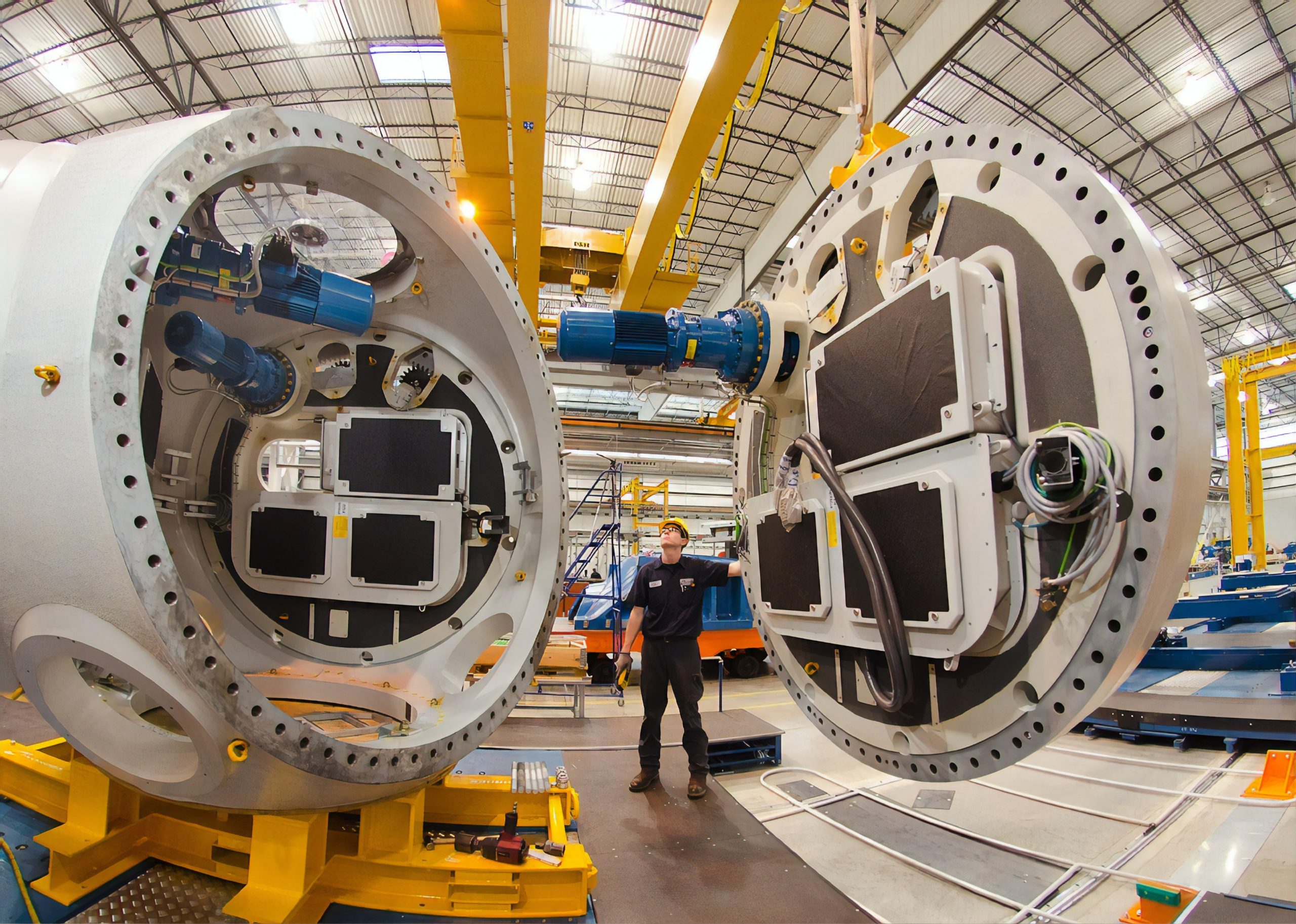 Types of Video for Manufacturers
Our industrial and manufacturing clients have used our services to create various types of video content.
For example, we've successfully completed a corporate video and an explainer video for Braskem, a chemical and plastic manufacturing company with corporate headquarters in Philadelphia. New Jersey-based MHS Lift, Inc., engaged New Pace to produce a corporate video that highlights the working environment at the company's material handling supply business.
Aqua America, now known as Essential Utilities and headquartered in Bryn Mawr, Pennsylvania, trusted us to create an all-encompassing video presentation featuring the company's core values.
Past New Pace industrial video production projects also include sales videos, VR videos, HR and recruitment videos, and community videos. Other manufacturing-specific video ideas include:
Industrial Plant Tour Video – Highlight your state-of-the-art facility, special equipment or capabilities, or use time-lapse photography to capture your entire work process. The result? You'll have a virtual tour that anyone can view, any where, any time.
Product or Equipment Demo – Use video content to explain the salient features of a new product, demonstrate how you use a new tool and other equipment, or conduct a performance test. Showing a piece of equipment in action or a product being manufactured will clarify its efficiency, speed and quality better than words alone.
Customer Testimonial – Used as a standalone video or as part of a case study, a video testimonial can be a powerful persuader for potential customers.
eLearning or Training Videos – In addition to providing powerful content that engages your learning audience and employee trainees, educational videos can showcase your subject matter expertise.
Tips for Video Marketing
Optimize your video content for mobile viewing.

Research shows at least

50%

of all video is watched on a mobile device. This means people will likely view the corporate video on your website home page, the customer testimonial on your case study blog and the product explainer video posted to your social media pages on their phones, tablets or laptops.

Consider creative effects that work best for social media.

If you're creating video content specifically for social media applications, remember that

85%

of Facebook videos are watched without sound. This means you'll want to make your point with graphics or captions in addition to audio design.

Make length a creative decision.

Many studies on consumer behavior conclude that people love watching and learning from video—and the shorter the better. The optimal video length for the most engagement is

two minutes or less

. This could be a challenge, depending upon the kind of video content you need to produce. However, we believe it's possible to create an exceptional four-minute video that feels like a two-minute watch for the viewer. How can we do that? Let's work on a project together, and you'll find out.
Ready to Add Video to Your Marketing Mix?
Since 2007, we've helped our industrial and manufacturing clients accomplish their marketing goals with industrial video production that illuminates their unique audiences and inspires them to action.
Find out how our simple four-step process for producing high-level video content can work for you—and don't forget to take a look at our featured work.