Video Marketing Tips to Boost Your Traffic
If you want to attract wider audiences and push your business forward, video marketing is the way to go. Video content has proven to be a powerful tool, time, and time again. It can increase your reach, help you spread brand awareness, boost your customer engagement rates, and improve your lead generation and conversion.
However, simply posting more video content won't do you much good if you don't know what you're doing. You'll need to be very strategic, and you'll likely need a reliable video editing company.
With this in mind, let's take a look at some of the leading video marketing tips. They are sure to skyrocket your website traffic and help you generate more qualified leads.
Know Your Target Audience
Before you start developing and implementing new marketing strategies, you'll have to do extensive research.
Videos are the number 1 type of content that internet users enjoy the most. However, your consumers won't watch just about anything you present them with. You need to give them what they want to see.
To know which content to present, you'll need to know about their wants and needs, their preferences, likes, and dislikes. Getting to know your audience is a must if you want any of your marketing strategies to be successful.
It's also important to get to know your competition as well. Keep a close eye on your competitors, watch what they're doing, and analyze their moves. Whether they're doing something right or wrong, knowing about it will help your own business.
Create Meaningful Content
It might just be one of the most effective video marketing tips. If you want to gain value, you need to give value.
What does this mean?
Well, in short, it means that your videos should be more valuable to your consumers than they are to you. At least it should seem that way.
If you want to boost traffic, your videos cannot be focused solely on selling your products or services. Partnering with a video editing company and making a TV commercial is nice, but it's not enough. It's not enough to just be inviting people to buy your products.
Instead of focusing on your sales and numbers, focus on your customers. Offer them something of value. It can be in the form of a tutorial, FAQ video, educational video, etc.
If you show that you care enough about your customers by teaching them something valuable, you'll create a deeper connection. You'll boost your engagement rates, and this will have a significant impact on your bottom line.
Pay Attention to the Video Quality
Now that you know that you can present your audience with value, it's time to ensure good video quality.
Just think, when was the last time you watched a poor-quality video? If the picture is blurry, the camera shake, and the sound distorted, no one will watch your videos.
The least you should do is invest in a good camera and a nice microphone. It'd be even better if you partnered with a video editing company that'll ensure that all your content is picture-perfect.

Share Behind-the-Scenes Stories
If your brand isn't on social media, it's time to create a few accounts. Social media platforms such as Facebook or Instagram are a must for any company. They offer you a chance to connect with your audiences and build trust. And they have a nice little feature called "stories."
Facebook or Instagram stories are a perfect opportunity for you to allow your audiences to get to know your brand. Use them to introduce the people behind the brand, your teammates, and your coworkers.
Stories are an informal type of video content that doesn't require you to have any specific equipment. All you need is a smartphone, and you're good to go.
If you're introducing a new product or feature on your website, use the stories to share some behind-the-scenes clips. It will generate interest, and your audience will be much more likely to visit your site and see what's going on.
Include CTAs in Your Videos
When you're creating video content, it can be easy for CTAs to slip your mind. Don't let that happen. Whether you're creating informal videos, educational ones, tutorials, FAQs, or anything in between, you need a clear CTA.
Your call to action can be something simple as asking your audience to subscribe, like, or share your page. You can also ask them to check out some of your other content or visit your site for more information.
CTAs can happen:
These are at the very beginning of your video and will ensure that everyone who clicks on your video sees your CTA.
These are the trickiest, but the most effective. The CTA can be included somewhere in the middle of your video when engagement levels are the highest. The problem is that they need to be carefully planned out. Don't just interrupt your video to include a CTA. It has to come naturally and make sense.
Here, a CTA will be at the very end of the video. This method is the most popular because it usually makes the most sense. The only problem is that you might lose a few audience members who click away before your CTA.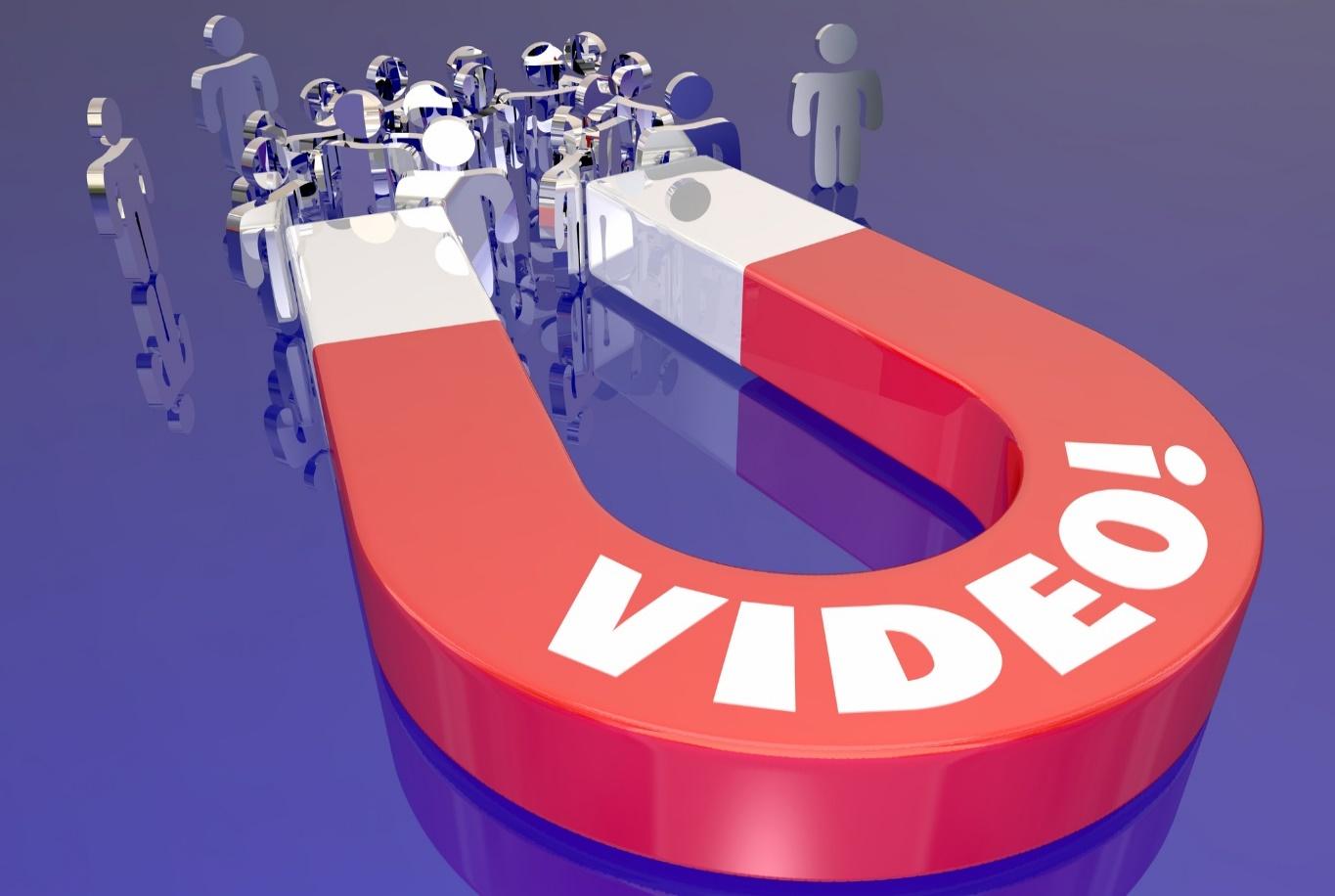 Video SEO
Last, but not least, you need to pay very close attention to your video SEO. Just like you need search engine optimization for your blog posts or website content, you need it for your videos.
It might seem like a complicated thing to do, but it's quite simple. Do your keyword research just like you would for any other type of content you're creating. Once you have your keywords, it should be easy to incorporate them into your video.
Include the main keyword in the title of your video and the video description. Just avoid stuffing it all with keywords. It's still important that you have a relevant, meaningful, and compelling title and adequate description.
Conclusion
Whether you have a small, family-owned business or are the head of a large corporation, video marketing can help you. It will boost your traffic, engage your audiences, and improve your ROI.
Partner up with a reliable video editing company, follow these video marketing tips, and you'll quickly see the results.