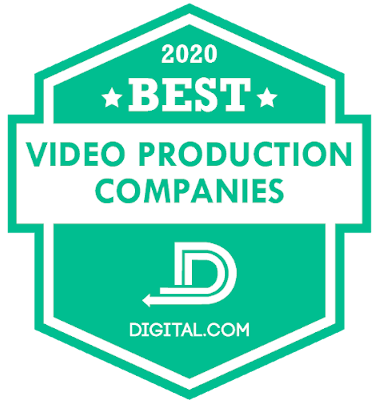 If you're running a business, you know how hard it can be to decide which online tools, products and services are right for you, like video production companies.
Choosing the right video production agency to produce compelling, effective video content that promotes your brand and gets you noticed can be difficult because you've got so many sources to vet companies with. Some of those sources can be less than accurate.
That's why we're so proud to be recognized as one of the Top 20 Best Video Production Companies of 2020 by Digital.com.
Digital.com uses real people approval ratings to score companies. A Digital.com rating is authentic, relevant, up-to-date and unbiased, the kind of review that can truly help business owners make the right buying choices for their companies.
"It's such an honor to be chosen as one of The Best Video Production Companies of 2020 by Digital.com!" says JC Costa, Co-Founder of New Pace Productions.
How Digital.com Chose New Pace Productions
To award companies the "best of video production" seal of approval, Digital.com evaluates the most important criteria for business owners to consider. These include:
Multitude of Service Lines – Our vast experience helps you with a variety of specific needs for videos that delight your customers, educate your employees and inspire target audiences.
Size of Agency – We're a small agency with big in-house capabilities. We provide a more personalized service while executing premium content without a premium price tag.
Industry Focus – Unlike some video production companies that specialize in certain industries, we work with multiple industries including advertising and marketing, arts and entertainment, business services, retail, consumer products and services, financial services, health care and medical, education, information technology, e-commerce and nonprofits.
Want to know how we can help your business thrive?
Video has the power to engage your prospects, shorten sales cycles and close deals. A dedicated video partner to produce internal and external video content is essential to keep pace with the competition.
Find out how our simple, four-step process for producing high-level video content can work for you!