It's no secret that video marketing is effective. The popularity of using videos for content has risen exponentially in recent years. An engaging video captivates your audience in a way that other tools cannot.
Marketing strategies like social media and retargeting help you use videos to put your brand on the screens of your target audience. But to grab the attention and gain the respect of your viewers, you need a refined final product to establish your credibility. B-roll footage helps you accomplish this.
What is B-Roll Footage and Why Is It Important for Your Brand Videos?
Videographers typically refer to two types of footage: "A-roll" and "B-roll". A-roll refers to the primary parts of the film that are the main subject. For instance, in a documentary that includes an interview, A-roll footage is of two people as they ask and answer questions. B-roll refers to shots of things like scenery or any secondary type of filming that helps establish a bigger picture, further illustrates a point, develops a character, or creates dramatic tension. A film without B-roll can feel too awkward or intense, so including it breaks up the monotony and creates a more dynamic picture.
While B-roll footage is often thought to be outtakes or useless material, on the contrary, experienced videographers will use it intentionally to enhance a story. B-roll footage gives your audience a better sense of a setting and ultimately creates a better experience for the audience. Essentially, effective use of B-roll will give your videos depth.
B-roll is broken down into three categories: establishing shots, which give the view of the whole scene; medium shots, which focus on the subject; and close-up shots which are tightly-cropped footage that shows detail.
Shots of locations around Philadelphia might be considered establishing shots, but it depends on the footage you take. You can artistically film shots that make your brand feel rustic and rugged, modern and urban, or establish your brand as an organization that has a meaningful presence in the community.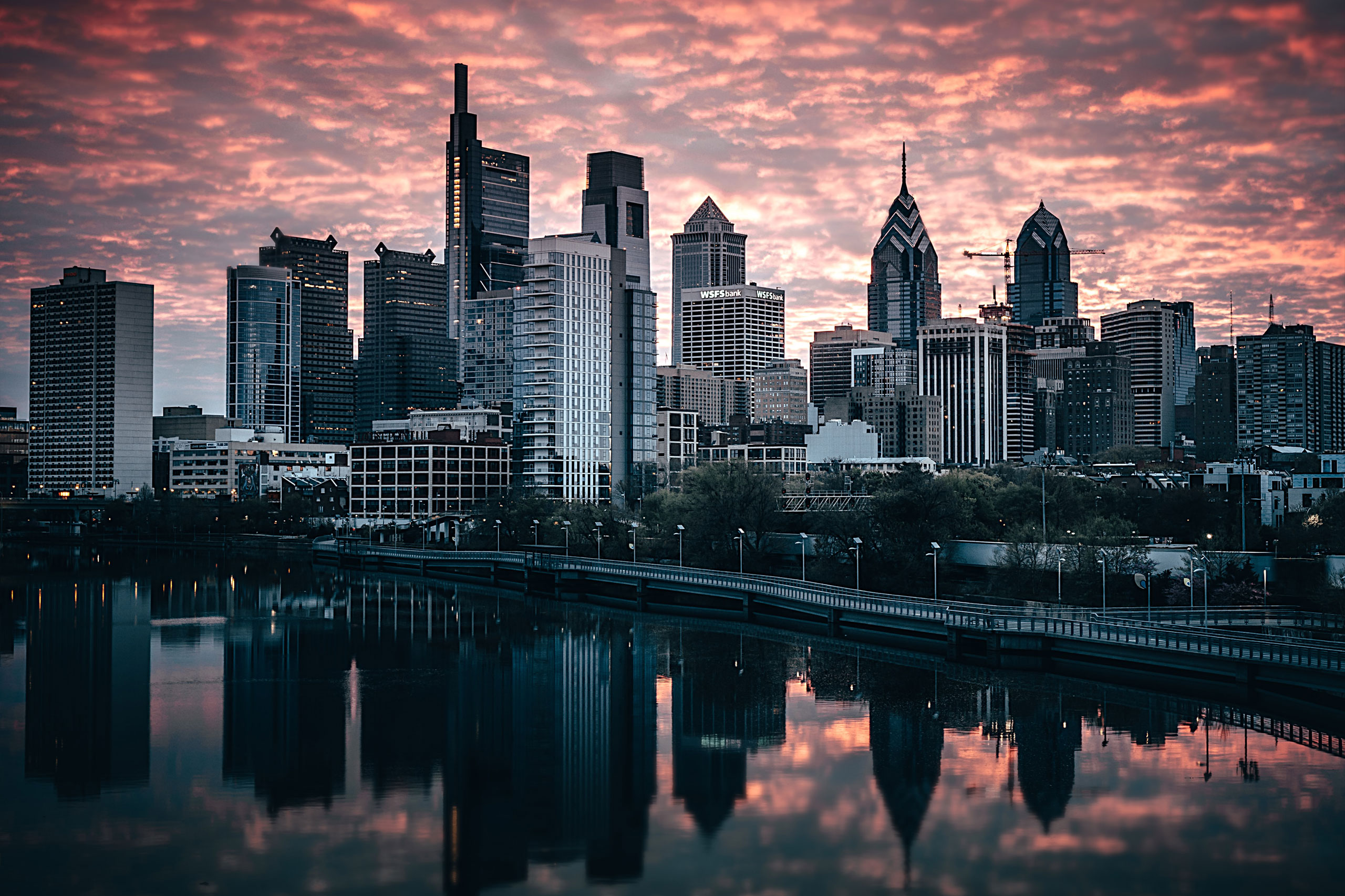 Why Philadelphia Is Great for Capturing Great B-roll Footage
Varying seasons – Philadelphia is the perfect place to capture the essence of all four seasons. The city offers a dramatic backdrop of colorful leaves in the autumn, gorgeous blooms in gardens throughout the spring, plenty of snow in the winter, and a host of fun summer events – when the temperature and activity both rise.
Depending on the time of year in Philadelphia, your B-roll can evoke all different kinds of emotions: a summer festival will create a very different emotional journey for your brand video compared to a quiet snowfall over a cityscape. Year-round footage with various weather can show the lasting impression your organization has no matter the time of year, creating a more dynamic B-roll footage.
Fun events – Philadelphia hosts a variety of exciting events throughout the year. From the St. Patrick's Day Parade to the Philadelphia Flower Show, there's something for everyone, and a plethora of opportunities for unique, captivating B-roll. The many festivals hosted in Philadelphia provide great B-roll footage of interesting subjects, large crowds of people gathering, and a great vibe for brands looking to evoke local appeal.
Art scene –  The "Love" sculpture is an iconic attraction in the City of Brotherly Love, but there is so much more art to explore throughout Philadelphia – and not just in the museums. One of the city's highlights is the program Mural Arts. You can find a broad spectrum of riveting art on buildings and other structures at over 150 locations throughout the city. Not only are these great backdrops for B-roll, but they also show a strong interest in community support, as the program's mission is focused on making powerful social impact statements through artwork, which you can tie into your brand's story.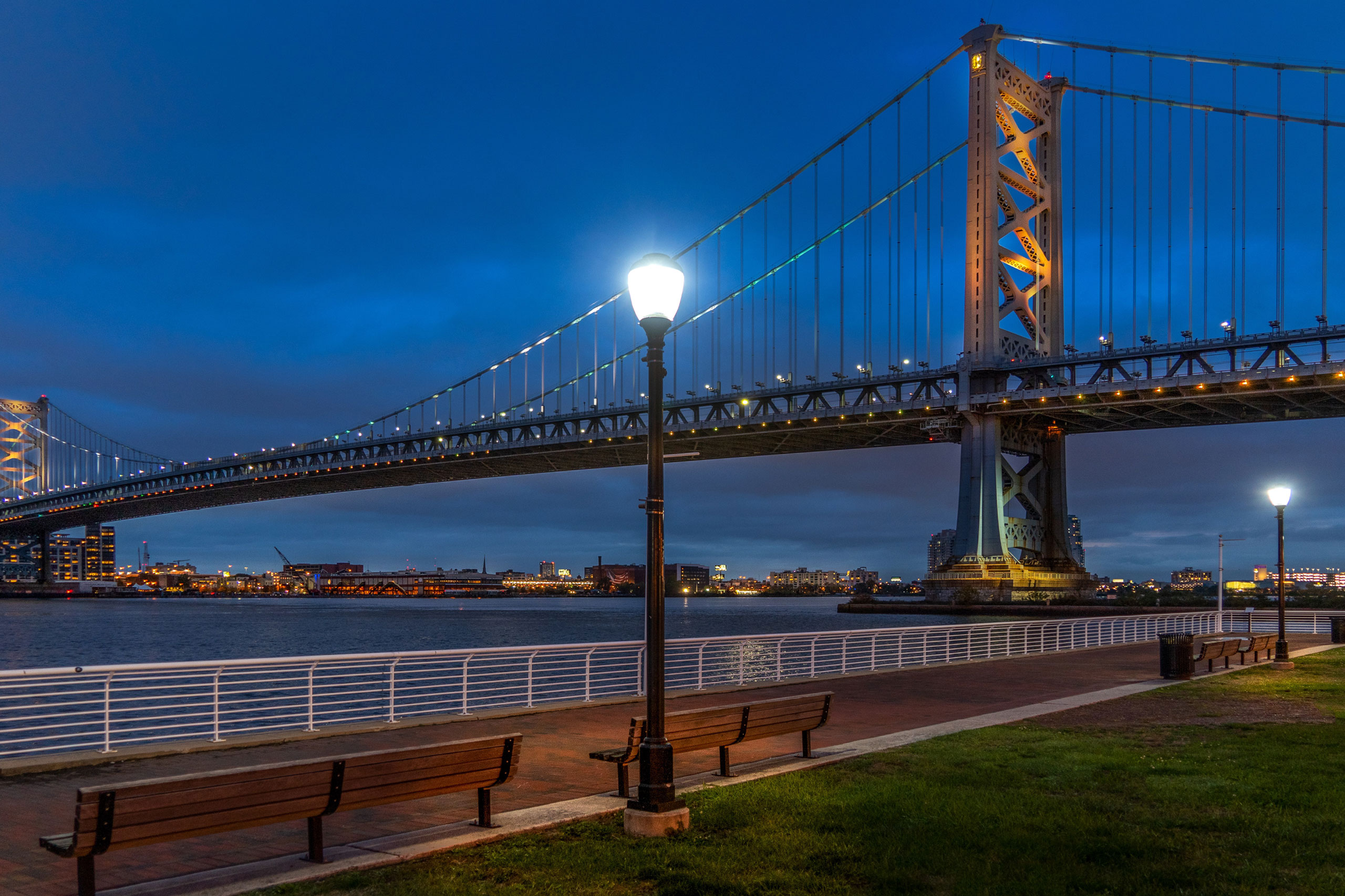 Great Locations for Capturing B-roll Footage in Philadelphia
It's no wonder why Time Magazine awarded Philadelphia as one of the greatest places to visit. Its historic charm and modern vibrancy perfectly collide in its architecture, culture, and art, providing all different types of backgrounds to match a variety of moods needed for diverse brand narratives. Here are some great locations to scope out for dynamic B-roll footage.
Charming Neighborhoods
Fishtown

– Aptly named for its proximity to the Delaware River, this is an up-and-coming area that's now known for its eclectic scene. It's an urban area with tons of interesting venues – culinary, art, and music included.

East Passyunk

– Here you'll find a vibrant assortment of restaurants and boutiques. It's a heavy walking area, so great for capturing shots of locals meandering through the streets.

Bella Vista

– This is the neighborhood to visit for a cultural experience. It's home to an open-air Italian market. While it started out as an Italian enclave, you'll find Vietnamese, Mexican, and other influences as well.
Iconic landmarks  
Philadelphia Museum of Art

Independence Hall

The Liberty Bell

LOVE sculpture

Elfreth's Alley

The Masonic Temple

The Cathedral Basilica of Saints Paul and Peter

Congress Hall

Boathouse Row

University of Pennsylvania
Fairmount Water Works

Race Street Pier

Cherry Street Pier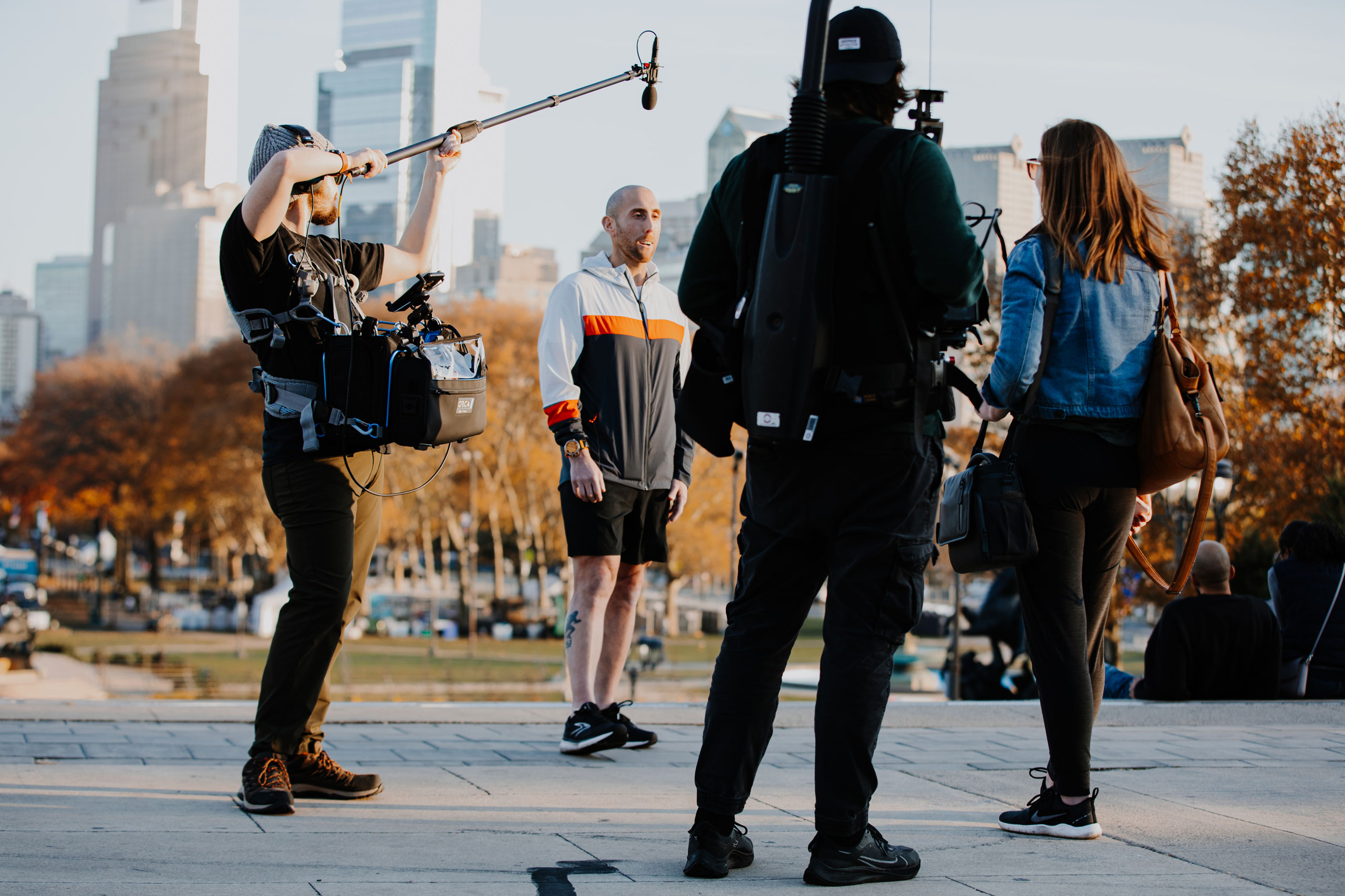 Integrate B-roll into Your Brand's Videos with Your Philadelphia Video Production Company
Now that we consume video content online more than ever, B-roll ad marketing has become very popular. You'll start to notice it more if you pay attention. Adding B-roll is the most effective way to elevate your brand online, proving it as modern and current. As a matter of fact, sleek video editing with B-roll has been dubbed the secret sauce, adding "spice and flavor" to your videos.
Make sure you find that secret sauce in your videos! Choose B-roll footage of subjects and scenes that represent your brand – who you are and who you serve. New Pace Productions can help guide you through this process. Let us help tell your brand's story with a video that is a true reflection of your organization. Connect with our team today!